What can you try from 50 shades of Grey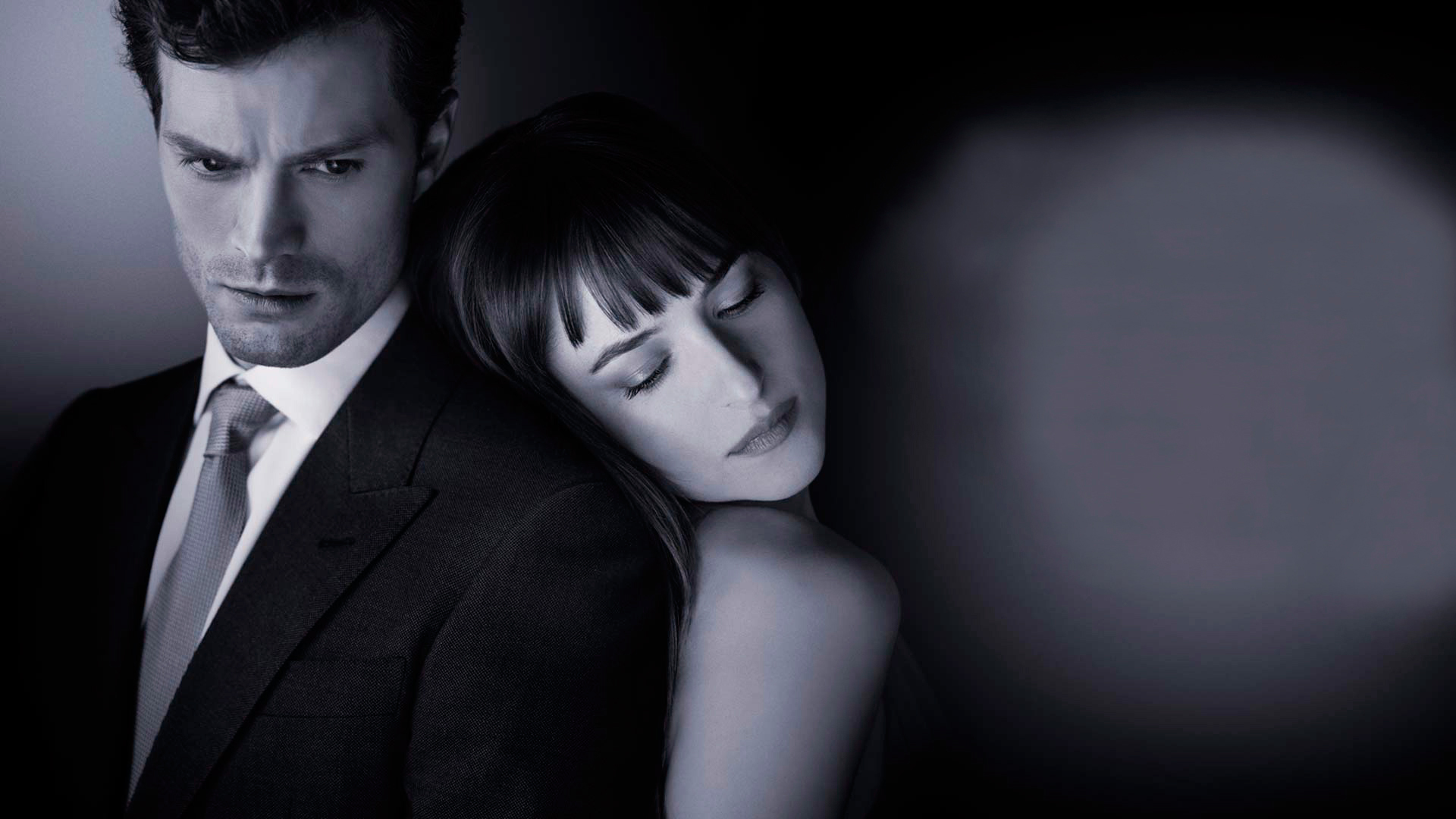 They say that reading makes you smarter and healthier. We heard many many times that it's an exercise for the mind and it has been proved that reading makes you more creative, even in bed. In need of some romance or any source of inspiration to spice up your sexual life? We won't suggest you classy books to get in the lovey-dovey atmosphere. We want you to get out of your comfort zone a little bit.  Meanwhile, a new trailer of 50 Shades Darker, the sequel to the 50 Shades of Grey, amassed 114 million views in its trailer's first day. To get ready for the main erotic movie of 2017 let's remind you from what they started. For those who haven't read the book and for those who lie that they haven't read it let's remember the softest but still very exciting moments from the most famous erotic bestseller of all the times written by E.L. James.
Fifty shades of Grey
First attraction episode
What can be more romantic than the very first kiss in any relation? The temptation can be…
…He tugs the hand that he's holding so hard that I fall back against him just as a cyclist whips past, narrowly missing me, heading the wrong way up this one-way street. It all happens so fast – one minute I'm falling, the next I'm in his arms, and he's holding me tightly against his chest. .I inhale his clean, vital scent. He smells of fresh laundered linen and some expensive body-wash. Oh my, it's intoxicating. I inhale deeply. "Are you okay?" he whispers. He has one arm around me, clasping me to him, while the fingers of his other hand softly trace my face, gently probing, examining me. His thumb brushes my lower lip, and I hear his breath hitch. He's staring into my eyes, and I hold his anxious, burning gaze for a moment or maybe it's forever… but eventually, my attention is drawn to his beautiful mouth. Oh my. And for the first time in twenty-one years, I want to be kissed. I want to feel his mouth on me…
First sex experience moment
It's obvious that we all remember the things we've done for the first time whether it's your trip abroad or driving experience. The same with the relationships, everything is important: first eye contact, first kiss, first touch, and sex of course.
…"I want to bite this lip," he murmurs against my mouth, and carefully he tugs at it with his teeth. I moan, and he smiles. "Please Ana, let me make love to you." "Yes," I whisper because that's why I'm here. His smile is triumphant as he releases me and takes my hand and leads me through the apartment. "You're so deliciously wet. God, I want you." He thrusts his finger inside me, and I cry out as he does it again and again. He palms my clitoris, and I cry out once more. He pushes inside me harder and harder still. I groan. "I'm going to fuck you now, Miss Steele," he murmurs as he positions the head of his erection at the entrance of my sex. "Hard," he whispers, and he slams into me. "Aargh!" I cry as I feel a weird pinching sensation deep inside me as he rips through my virginity…
Bathroom episode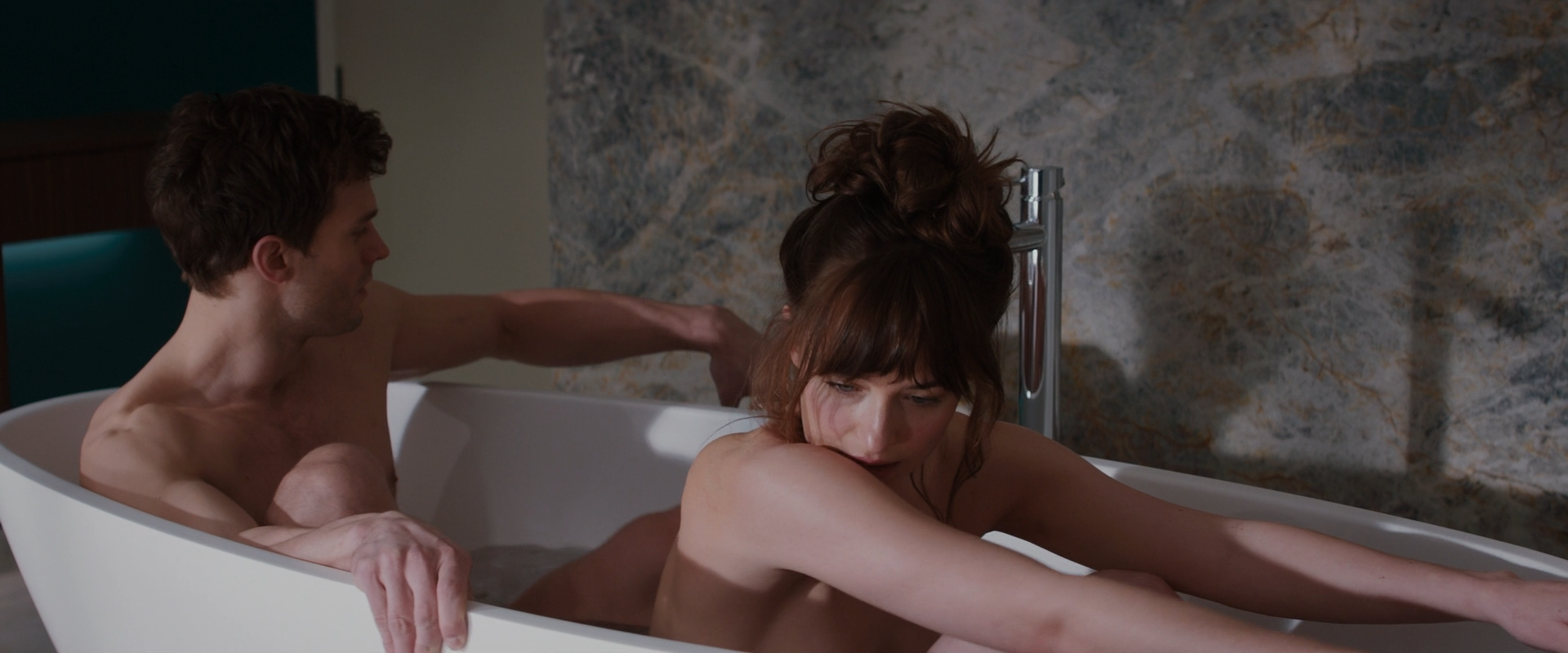 Being together means to trust to each other. Mutual trust is a good base for the healthy relations. We all know that so why don't you relax and let your partner take care of you, let's say while having a bath…
I am naked, in a bath with Christian Grey. He's naked. He reaches for a bottle of body wash from the built-in shelf beside the bath and squirts some into his hand. He rubs his hands together, creating a soft, foaming lather, and he closes his hands around my neck and starts to rub the soap into my neck and shoulders, massaging firmly with his long, strong fingers. I groan. His hands on me feel good. "You like that?" His hands glide across to my breasts, and I inhale sharply as his fingers encircle them and start kneading gently, taking no prisoners. He stops and reaches for a washcloth as I pant against him, wanting… needing. My hands rest on his firm, muscular thighs. Squirting more soap on to the washcloth, he leans down and washes between my legs. I hold my breath. His fingers skillfully stimulating me through the cloth, it's heavenly, and my hips start moving at their own rhythm, pushing against his hand. As the sensations take over, I tilt my head back, my eyes rolling to the back of my head, my mouth slack, and I groan. The pressure is building slowly, inexorably inside me … oh my. "Feel it, baby," Christian whispers in my ear and very gently grazes my earlobe with his teeth. "Feel it for me."
No matter what do you prefer in bed we all get bored sometimes… That's why reading can improve your skills and enrich your knowledge. We also warn you do not use everything you've read about with your partner. Your bedroom is not a laboratory, so listen to your partner and try to avoid some mainstream technics if it's not what gives pleasure for both of you. The ability to express your feelings on daily basis is what can make your relationship special.
P. S. funny statistics:
The word sex was mentioned 140 times in the first part of the novel, while catchy phrase of Anastasia Oh my – 69 times. The main BDSM novel has just one mention of the combination these letters itself and the winner is f- word that has mentioned for 117 times.