Breasts Size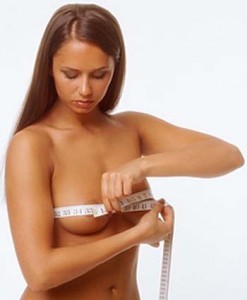 The scientists of the University of Westminster claim that the attitude of men to women depends greatly on their attitude to women's breasts. They came to this conclusion based on the results of the research in which 360 heterosexual men at the age of 18-68 years old took part.
Every person was shown 3D pictures of female breasts of different size. And the men had to say which pictures they liked most.
Then the specialists studied the hostility that men expressed toward women, the way they saw relationships between two sexes, the degree of sexism and how often a man looks at a woman as at an object of worship.
The results were the following: 32,7 % of pollers admitted that they like medium-sized breasts. 24,4 % of men like big breasts. 19,1 % have chosen extra-big breasts, whereas only 15,5 % of men reported their interest in small breasts. And only 8,3 % of pollers like very extra-small breasts.
It's important to know that men's love to women's breasts was connected with positive sexism, when women were perceived by men as an object, and quite aggressive attitude to female gender.