Clinton Gay Marriage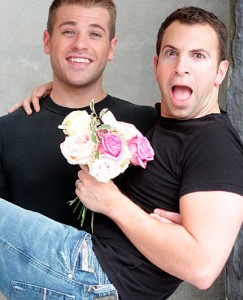 The former US Secretary of state Hillary Clinton has spoken in favor of same-sex marriages. She informed about this in the video published on the site The Human Rights Campaign on March 18.
Clinton said that if gays and lesbians are all US citizens, that's why they have all the regular rights, including the right to get married. The politician considered it necessary to pass a national law, which would give same-sex couples the right to get married.
Being the Head of the State Department she supported the people with non-traditional sexual orientation. Some time before her husband Bill Clinton passed a law to abolish the law of 1996, determining marriage as a union of man and woman.  The President Barack Obama also favors this abolishment: "Our work won't be complete until our gay brothers and lesbian sisters have those rights all American citizens possess" – he said at his inauguration in January 2013.
Lately more and more politicians support the legalization of same-sex marriages. Social polls show that more than a half of the US population is ready to support the introduction of such law.