Toys for Women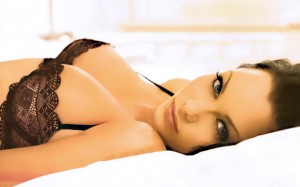 Sometimes they help us diversify our sex life – toys from sex shop shelves. They give us and our partners a whole range of emotions.
Erotic clothing
We all like dressing up! Corsets, stockings, garters have long been added to our arsenal because they make so many men go crazy. Maybe it's worth thinking of more extravagant things such as role costumes embodying the most exciting fantasies of men. What turns him on: is it a nurse with big breasts or a housekeeper wearing a mini skirt, or maybe he likes a temptress in latex costumes? There are many variants of role costumes and everyone definitely has a wide choice to pick from.
If you think that role play is not for you, then you may like the so called crotchless panties. You don't need to take such lingerie off because of a special cut made in the most intimate place.
You can also find different fine satin or silk gloves in sex shops. They are not only a decorative element but also one of the ways to please your partner sensually. The touch with such gloves makes the partner feel everything in one moment.
Nipple stickers
Female breasts are naturally beautiful. But they can also be decorated with nipple stickers which are fixed to nipples covering them. The breasts don't seem nude since the nipples are covered but all the breasts shapes are perfectly visible.
Nipple stickers may be used as part of a costume or separately. For example strippers use nipple tassels which move along with the body.
Nipple stickers are only decorative. But if you want to stimulate the nipples you can use nipple caressing pumps which fit around the nipple, and cause nipples to become more sensitive due to engorgement. Or you can also experiment with nipple clamps which can be attached to the nipples to create pain by restricting blood flow from erect nipples by applying pressure to them. Some people derive erotic pleasure from seeing nipple clamps applied. They are used in some BDSM activities, such as tit torture.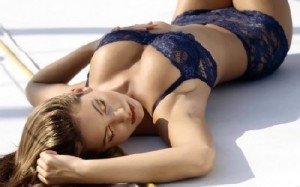 Ben Wa balls (also known as Orgasm balls, Geisha balls, Venus balls)
Female PC muscles can be exercised. Of course you can do it yourself doing different exercises or you can use Ben Wa Balls made to enhance female sexual stimulation and to exercise the PC muscles at the opening of the vagina. It's one of the oldest sex toys which is still popular to this day.
Apply much lubricant to the beads which are inserted into the vagina. Practice contracting the muscles that hold the balls in place, without contracting the anus or abdominal muscles. Regular practice and exercising provide good results in a few weeks already. Your man will feel the difference.
Anal beads or chains
There exist other sex toys as well. They are made for satisfaction and they are smaller in diameter than the ones for vagina. Anal beads are a sex toy consisting of multiple spheres or balls attached together in series which are continuously inserted through the anus into the rectum and then removed with varying speeds depending on the effect desired (most typically at orgasm to enhance climax). Those who use anal beads enjoy the pleasurable feeling they receive as the ball passes through the narrow sphincter of the anus.
Tickler egg
There are so many vibrating sex toys. One of them is a tickler egg which doesn't always have an egg form but the shapes of different animals.
The egg is not big in size, usually just 3-4 cm in diameter. Inside of it there's a special mechanism which vibrates in different modes. It is controlled with a remote.
The egg is placed inside a woman. It is completely invisible to the others. The noise level is minimal, and the pleasant feelings abound. It can be used by a woman alone or while having sex, then the vibrations will be experienced by both partners.