9 oral sex positions you need in your life
Most women can't get off from penetration alone so oral sex is a staple of every rocking bedroom. Use these hot oral sex positions as foreplay or as the main event.
ALL HAIL THE QUEEN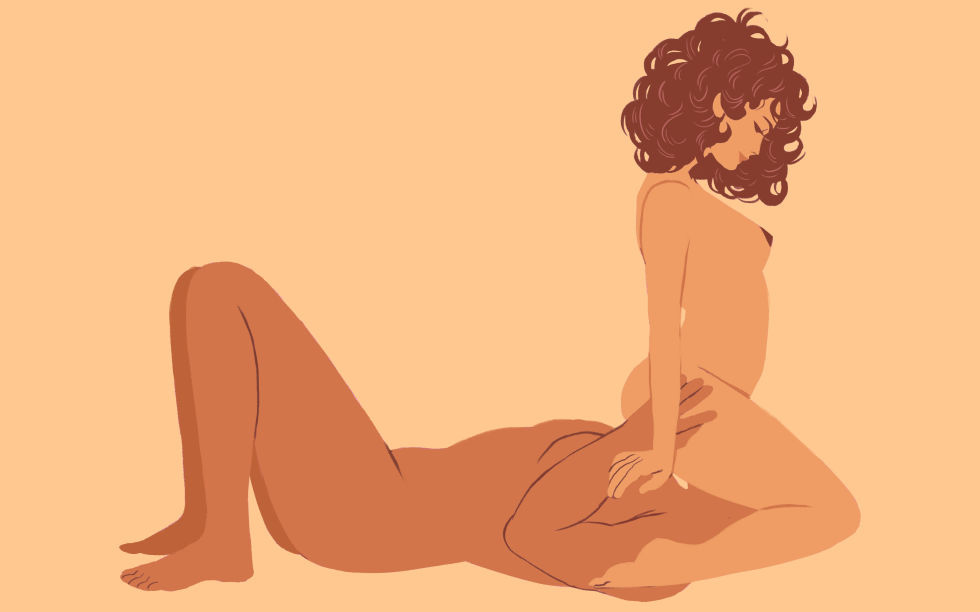 The key to face-sitting is not actually sitting on his face unless you want to literally have a killer vagina. Straddle his head and give yourself a light thigh workout holding yourself a couple inches above his face while he goes down on you. He can reach up and hold onto your butt and hips, because who doesn't like grabbing a butt?
DOGGY GOES ORAL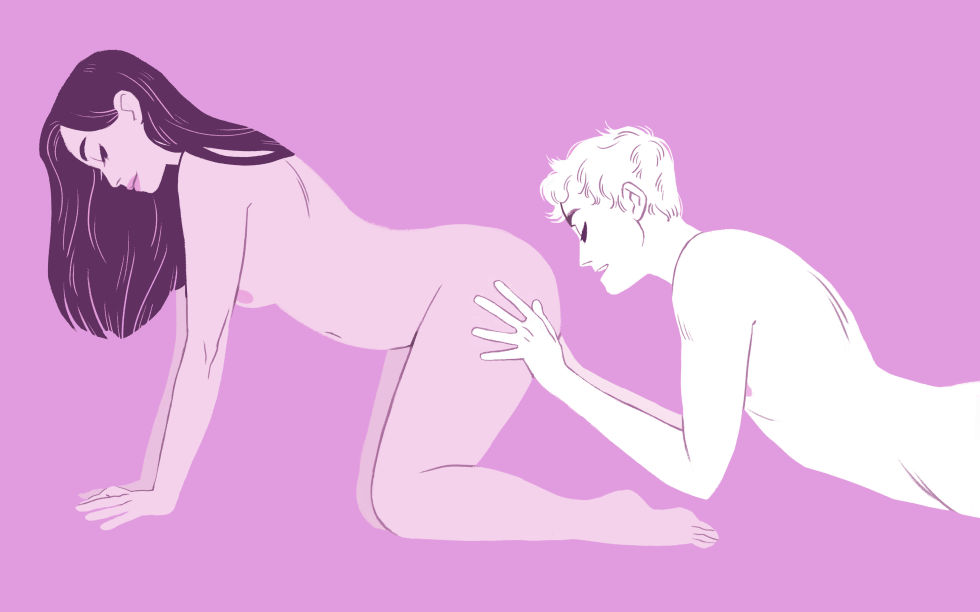 Not only is this a totally hot oral position that puts you in control of the angle and pressure, it's also a good segue into the world of anilingus, if that's something you're into.
SO-FA SO GOOD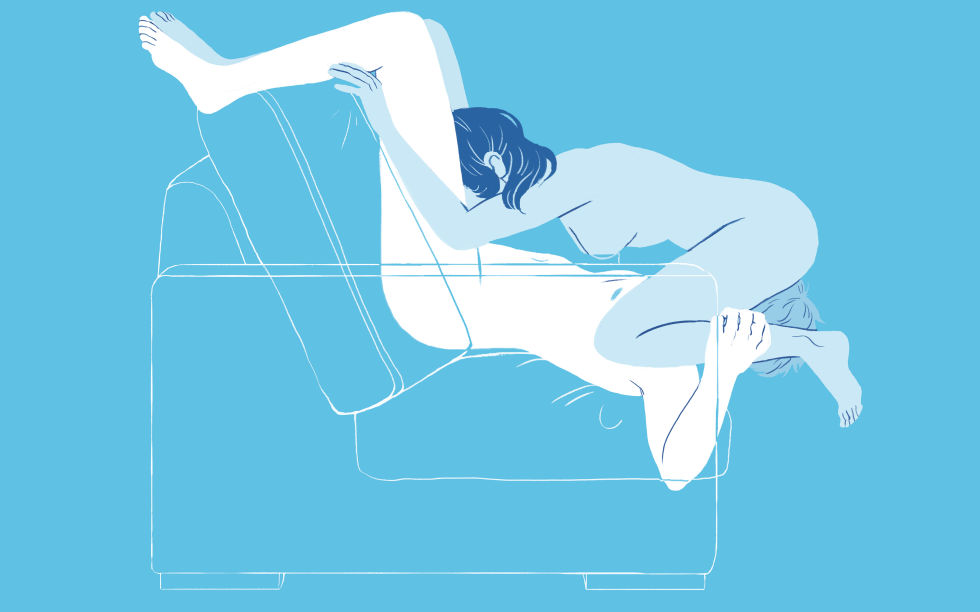 Have your guy lie upside down on the couch, with his back and head on the seat and his legs draped over the back. Kneel over his face, facing the back of the couch. Then bend over and 69 away. Much more relaxing than an awkward, limb-flailing 69 in bed, isn't it?
THE SPIDERMAN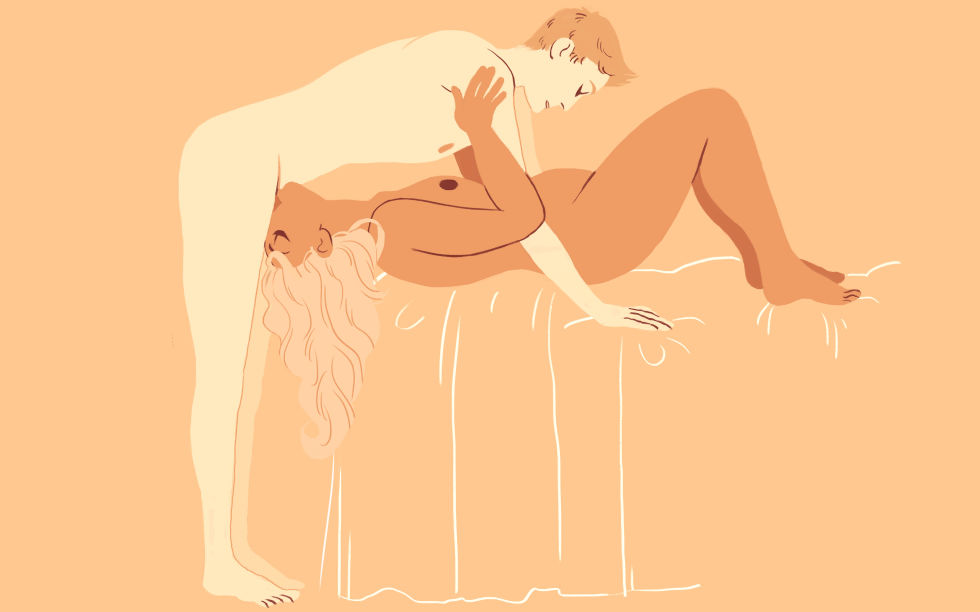 Blow jobs don't normally give guys much of a view, but this position gives him a full, stunning vista of your hot body. Lie on your back on the bed with your head hanging off the edge. Have him stand behind you and lean forward so you can take his penis in your hands and mouth, upside down. Bonus: he's also in prime position to finger your nipples or clit while you go down/up on him.
THE LEG-UP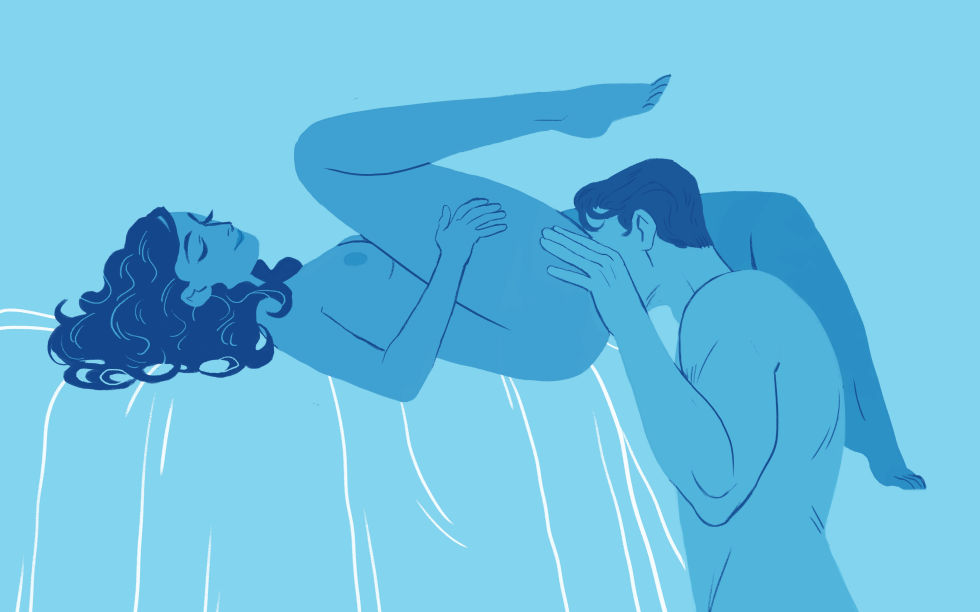 Women usually have one side of their vulva that's more sensitive than the other, so choose which leg you'll hold up wisely, letting the other one dangle over the edge of the bed. He can lick figure-8s up and down the exposed side of your vulva until you spontaneously bust out in Mariah Carey's "Hero".
THE SIDECAR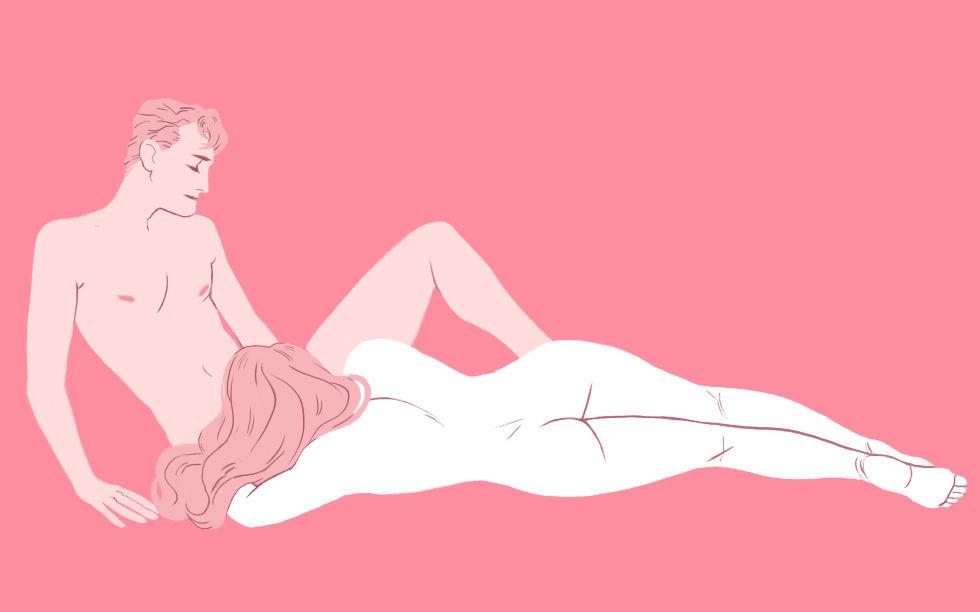 Lay on your sides facing each other, then slide down until his penis is, well, in your face. Call it the lazy woman's blow job. This position is the best way to give him pleasure without killing your knees or getting a major neck cramp, and you can also get saucy by reaching around to play with his back door.
THE DEEP V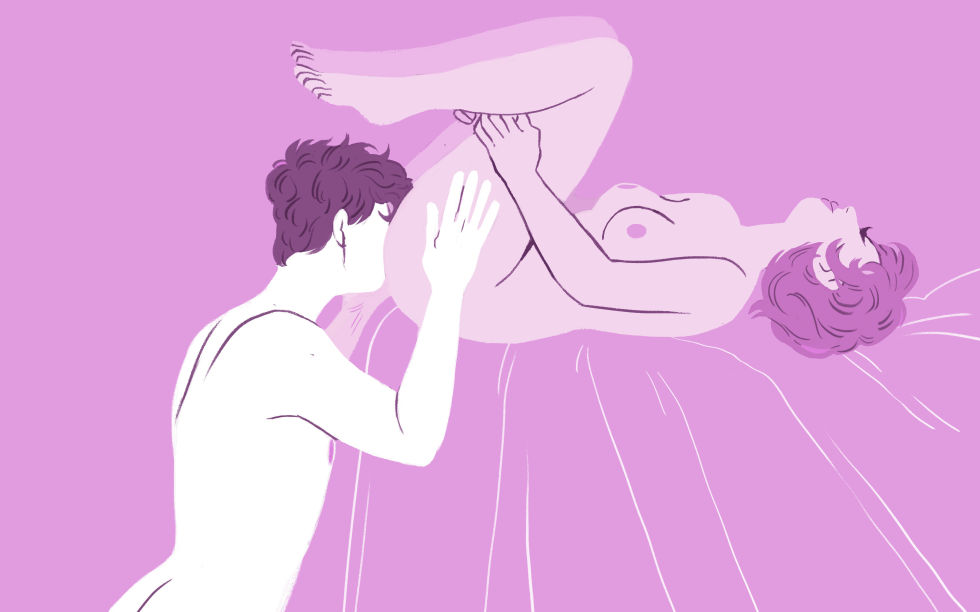 Try this position if you have trouble staying in the mindset to come. Lie back on the edge of the bed and grab your thighs, holding your legs out in a V-shape. (Not-so-flexible girl version: bend them at the knee.) Have him go down on you, using his hands to lightly massage your inner thighs, bringing more blood to your ~*~VuLvA~*~. The massage also helps keep you in the moment so your orgasm is scream-inducing.
THE CLIFFHANGER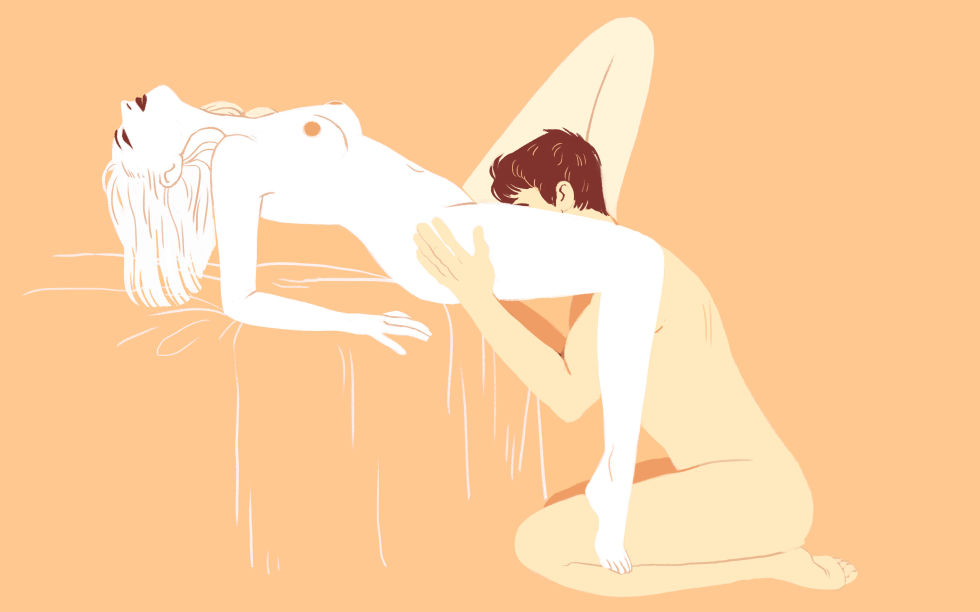 Sit on the edge of the bed and lay back with your legs draped over the edge. When he kneels between your legs, his head will be angled down towards your vagina, giving him direct access to your clitoris. This one also leaves his hands free to play with your nipples or finger you for double pleasure.
THE CORKSCREW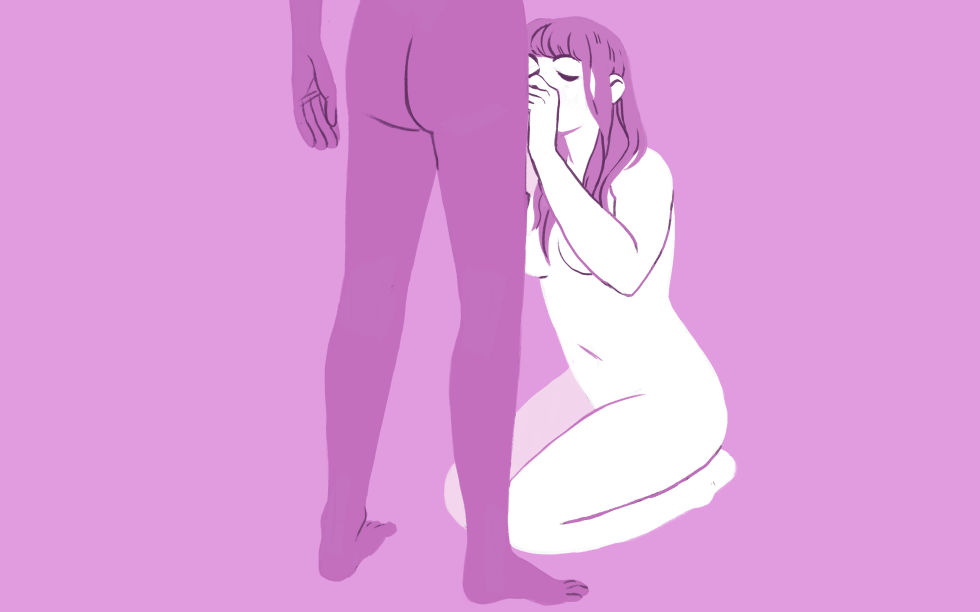 Have him stand while you kneel in front of him. Hold the base of his penis with both hands, take him in your mouth, and tilt your head slowly from side to side as you work your way up and down his shaft. To up the ante, twist your hands back and forth like you're adjusting a camera lens.