Love story of Carl and Ellie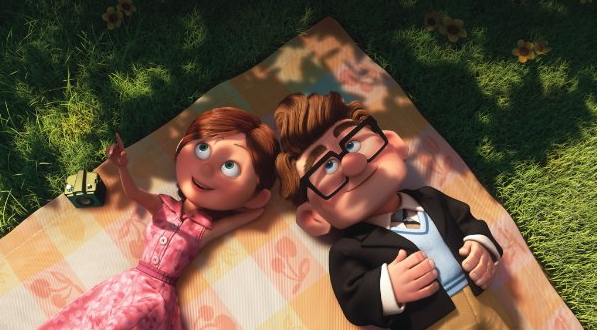 Up is a 2009 American 3D compuer-animated comedy-adventure film produced by Pixar Animation Studios and released by Walt Disney Pictures.
Up was released on May 29, 2009 and opened the 2009 Cannes Film Festival, becoming the first animated and 3D film to do so. The film became a great financial success, accumulating over $731 million in its theatrical release. Upreceived critical acclaim, with most reviewers commending the humor and heart of the film. Edward Asner was praised for his portrayal of Carl, and a montage of Carl and his wife Ellie aging together was widely lauded. The film received five Academy Award nominations, including Best Picture, making it the second animated film in history to receive such a nomination (and Pixar's first Best Picture nomination), following Beauty and the Beast (1991).
Nightloveblog feels it's necessary to show you the best love story of Carl and Ellie – tha main characters of the cartoon Up. It's the most breathtaking and sincere life story of two loving people, that proves that true love is real.