In the missionary position?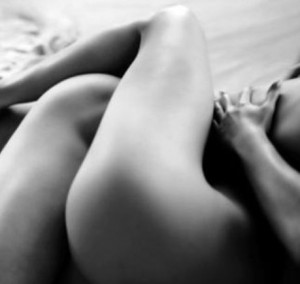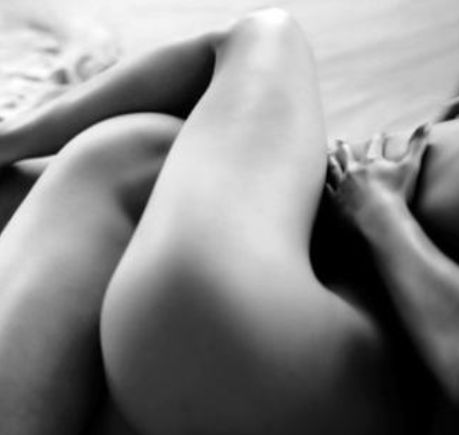 Sex positions… There are so many works written about them, so many useful and useless pieces of advice are given. Many famous sexologists selected sexual positions for many couples, the problem of sexual incompatibility puzzled many men of science. These scientists were trying to eliminate the sex problem on the basis of anatomic peculiarities of partners and their upbringing. And very few of them have come to the conclusion that the reason for this is sex psychology. Why? Because it is considered that such positions as penetrating partner on top with front entry, penetrating from behind, sitting and kneeling, standing, anal sex positions and so on have to be ideal for both partners.But sometimes they are not. Either he or she doesn't like something.
Scientists have come to the conclusion that psychological side of this issue influences the satisfaction of both partners. That means that the variety of sex positions depends not on the physiology, but on the way men and women perceive them from psychological point of view. And this perception is very individual. Let's have a closer look at it.
The "face to face" positions
These positions are suitable for those who need communication. These are the people who look not only for physical satisfaction, but also the feeling of complete entity with him/ her.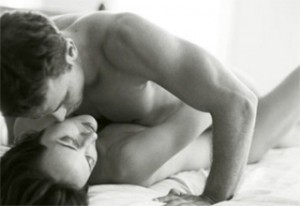 The position "man on top"
The most used sex position is the missionary position. In this position, the participants face each other. The receiving partner lies on his/her back with legs apart, while the penetrating partner lies on top. This position and the following variations are primarily used for vaginal intercourse, although they can also be used for anal sex.
This position is very popular. Women who prefer this position are looking for protection, the symbol of which is the male body, almost completely covering them. The psychology of men at this position is totally different. They see this missionary position as suppression of a woman. That's why it is enjoyed mostly by those who want to feel their superiority over women, to feel the domination based on power. Physiological relaxation and sexual satisfaction aren't that important as the triumph over a woman who becomes his victim for a while.
On the other hand the position "man on top" can also express the woman's contempt, indifference and disregard to the man. This position is preferred by women who feel disgust towards their husbands or to intimacy in general. Missionary positions are also popular among those family couples who have already become used to sexual interactions which are not a kind of satisfaction for them, but rather an obligation. She doesn't have to move her body or do anything special when he is on top, because he will be satisfied anyway.
So when men are trying to get the feeling of entity and women use it because of their indifference to men, the couple will never get satisfaction from sex.  They won't be satisfied when men need the feeling of power and women need the feeling of protection. Only when their psychological intentions complement each other, the "man on top" position will satisfy both partners.
The "woman on top" position
This position is commonly cited as one of the most popular sex positions. It gives the receiving partner more control and also allows the inserting partner to view and caress the receiving partner's chest and abdominal region.
Most physical activity belongs to women. That's why this position is used when the woman is full of energy and the man is tired. Although some men don't let themselves to use this position with their wives or girlfriends because they consider it derogates their male dignity. They prefer this position with the women who they paid money for.  These women are already humiliated when they are paid for, so men can do anything with them; that's why it's kind of an adventure for them and a good way to relax and make her work.
The women's attitude to this position seems to be different too. Some women like this position because it helps her feel domination and superiority over a man. It is especially loved by those who are oppressed by men in everyday life. Others don't like it because see men as slave drivers when she has to work and he just gets all the pleasure and satisfaction.
Sitting sex positions
We should accept that sitting positions aren't that comfortable that's why they aren't practiced so often as the others. We can say that sitting positions are for those who are quite sexually experienced and are looking for something new and sophisticated or for a challenge. In general such positions contribute to the equality (in terms of height) and visual contact between the partners, because such position allows the partners to look into each other's eyes. To cut a long story short, sitting positions provide maximum satisfaction only if both partners aim at complete wholeness. When one of the partners wants to emphasize his/ her domination and superiority over another one, this position isn't the best choice.
Standing positions
These positions are rather specific. Both partners should be physically fit, especially the man who has to hold the woman in his hands. That's the main reason why men like this position more than women: because they have absolute control over the female body. It's especially characteristic of men lacking self-control, quick and sporty. Women who like this position usually want to feel themselves fragile and elegant in men's hands.
One of the main advantages of standing positions is that they don't need a bed and can be used anywhere for some quick intercourse.  So it is perfect for those partners who consider their relationships casual. As for people having serious relationships, such positions are used only to make a difference in sex life. Thus standing positions usually satisfy those who don't want to limit their sexual freedom.
The position "man from the back"
This position was borrowed from animals. Sexologists claim that people hardly ever used this position. As the society developed, the popularity of this position increased. This position is characterized by natural simplicity and maximum naturalness.
Why do men love it from the back? Some psychologists say that men like when they don't see their partner's face. It brings men psychological satisfaction because they aren't responsible for sex quality in that case. Men can't see women's facial expression and it's impossible to know whether she likes it or it hurts. So men can penetrate deep or not very deep. And in general do whatever they want until the woman screams. Only after that you can see if she liked it or if it hurt.
Those men who like to humiliate women choose this position very often. Sometimes they even bend a woman's head thus humiliating her even more. Of course many women don't like it because of all the humiliation, even though it brings them so much pleasure.
The incompatibility of psychological and physical feelings and perceptions brings many problems to the surface. On the one hand, the position of a woman kneeled down and a man standing behind her is perfect. But sex delight is very often blocked by the feeling of being oppressed and humiliated. If the partners choose another position, it doesn't give them her all the physiological excitement she needs to reach orgasm. This problem brings disharmony to sex life.
Of course sometimes the position "man from behind" is viewed as a sign of trust to a partner. At this position vagina is stimulated from behind, and the partner can caress her clitoris and breasts with free hands.
In the end it's important to note that if people love each other their choice of sex position doesn't depend on physiological compatibility. The most important thing is trust and confidence in your partner and this is the music of two bodies that you should listen to and follow.