The art of the blowjob
At the first sight, there is nothing so complicated about the blowjob. Also, there is no limit to perfection. These recommendations can help you to blow his mind with a soul-altering blowjob. It can even be your backup plan for Christmas present. Read these tips to improve your oral skills.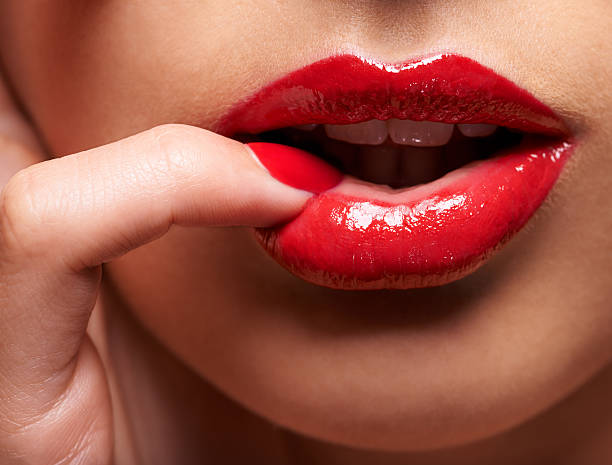 1 be enthusiastic
«Any man needs something more than just get his penis wet. It´s better to have one terrific blowjob in two months than a mediocre one every weekend. You can´t fake your desire, so don´t do that if you are not in a mood. He also wants to see you craving for his penis. Don´t try to win Academy Award for Best Blowjob, just be excited about the process».
2 add some lub
«Originally, a penis was created to be stimulated by the vagina. So you have to create similar conditions warm, wet and tight. Use your saliva or lubricate to make it work».
3 positions
«Ask your man to stand up or sit to make it more convenient for you. Most of the men love watching a girl doing that. So let him watch, look straight into his eyes. Sometimes using your mouth is not enough. Thus put both your hands into the action to make him moan».
4 the preparation
«His urge starts with the ancient instinct to penetrate into a woman. No need long foreplay, a few minutes is more than enough. Just move your hands from the head to the root gently to reward him. Nevertheless, try to avoid monotonous movements».
5 the beginning
«At the very beginning pay attention to his frenulum, this is a very sensitive zone on his body. If you can´t take his penis very deep there is nothing to worry about. It´s a stereotype from porno films. They have to add ¨Dont try this at home¨ sign. This trick requires a lot of training. In this case, risk can destroy all the mood. We advise you to do deep throat if only you are confident in your skills».
6 do not ignore other parts
«Scrotum, testicles, inner thighs are extremely important zones. It´s like playing the piano the more keys you touch the more pleasant the music gets».
7 use your hands
«It´s hard to feel the difference between hands and mouth during the active phase of the process. Use this trick to let your mouth rest».
8 speed
«Plenty of people believe that speed does matter. In reality, it´s not always true. Quick movements can cause too strong pressure and unpleasant feelings».
9 the final
«Men can´t insist on swallowing. You can choose what is acceptable for you. There are so many options. Remember in any case you can spit it out, it is better than your outraged face at the end».