Men want to hear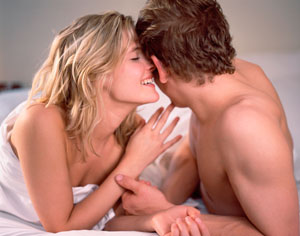 What do men want from women? While studying a number of local and foreign forums we were trying to find out more about what men want : no lofty wishes of men but those which are very prosaic and even trivial. Here are the first 30 wishes of the series "I would like her to say…" Are you ready to say any of this?
A headache? I never have headaches. I want you!
Periods? Never mind! I want you!
Sweetheart, let's ask this nice waitress to have a threesome with us tonight, shall we?
Do you remember Jane's friend, a model? She was asking today if you would like to make out with her.
I've learnt a few new positions which we haven't practiced before. Shall we try?
Marriage? Are you nuts? Don't even think of talking about that in the next 6 years! Let's do it one more time!
Wow! I just love your bald head! It is so sexy!
The shirt that you have been wearing since the 8th year at school suits you so much! Let's do it here and now and I want you wearing that shirt!
I will never agree to your getting rid of those torn pants. They're my fetish!
I like anal more.
Who needs a shower? Let's go to bed! I want to make love to my sweaty you.
OMG, you are so good!
I want you so much when you snore.
Do you want to spend some time with your friends and have some beer? Have fun sweetheart! Meanwhile I'll do the housework, do the laundry, cook lots of food and then take my clothes off and will be waiting for you here naked !
Don't come! We haven't done anal yet.
Are you longing for sex? Wait for a while! I have invited a friend and she is about to come!
Have something to eat and in the meanwhile I will fellate.
Wow! It's so gigantic!
Are you sure it's gonna fit in there?
Oh, your joystick is so happy to see me!
Have you come? Would you like me to cook anything for you?
I like it the most when you fall asleep just after you have come.
Make yourself comfortable and watch the football match. If you want some more beer, snacks or a blow-job during the break just call me!
I've bought you a new pool table. Let's make love on it right now!
Will we be able to go have sex in the restroom before we get our order do you think?
Let's have sex with that pretty flight attendant, shall we?
I love having sex in the elevator!
Do you want to come on my face?
Your sperm tastes good!
Shall I wake you up with a blow-job?